30% OFF! Code: GRUMPYCAT30 Ends 6.1.18
Sprinter Bra
$25.00
Brand Raw Threads
This imaginative bra is both fun and functional. 
Features: 
Mid to heavy impact support, wide bottom band, reinforced straps for added support, separation at front with removable soft cups, fine nylon mesh insets on front and back
 Benefits: Moisture wicking, anti-odor, superior breathability, incredible comfort and natural UPF 50+ protection
Fabric: MOSOtech 280gsm, 51% organic cotton / 34% viscose from bamboo / 15% lycra
Sports Bra Size Chart: Extra Small - Size 0-2 / (30" chest, A/B waist) / Small - Size 4-6 (32" chest, B waist) / Medium - Size 6-8 (34" chest, B/C waist) / Large - Size 10-12 (36" chest, C waist) / Extra Large - Size 14 (40" chest, C/D waist)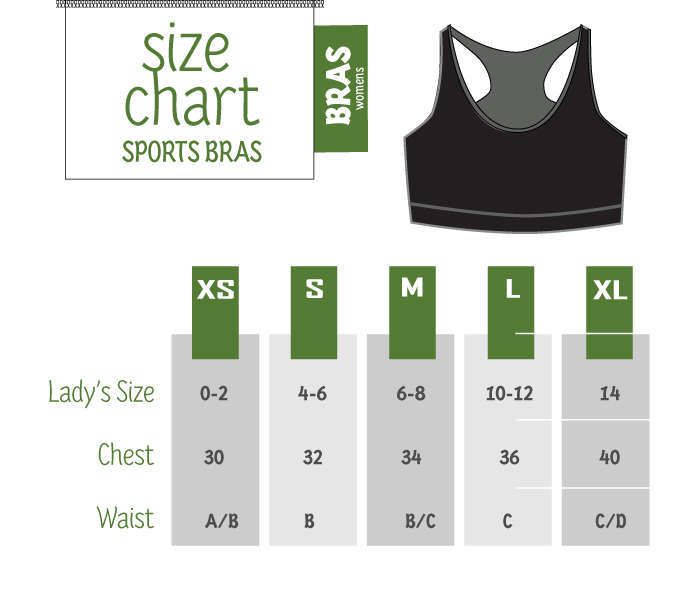 How to measure:
step 1:
measure your ribcage (for band size). Run a tape measure around your ribcage right under your bust.

step 2: measure your bust (for cup size). Place the tape measure under your arms around the fullest part of your chest.
You might also like